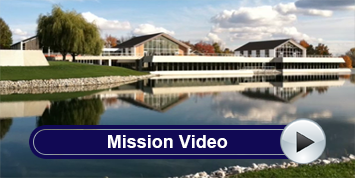 Wednesday April 24, 2019
Finances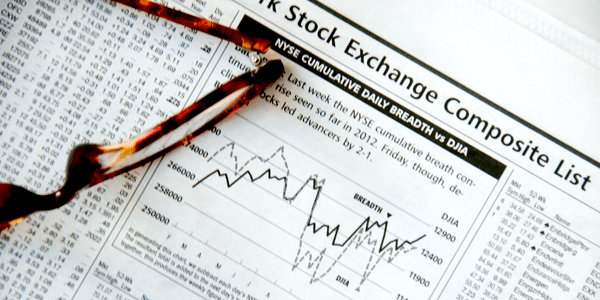 JPMorgan Reports Boost in Earnings
JPMorgan Chase & Co. (JPM) announced quarterly earnings on Wednesday, March 28. The largest U.S. bank by assets posted revenue and earnings figures that exceeded Wall Street's estimates.

Revenue for the first quarter reached $28.52 billion. This is up from $25.75 billion reported during the same quarter last year and is above the $27.68 billion that analysts predicted.

"We have been outpacing the industry on consumer deposit growth while attracting significant net new money and growing client investment assets 13%," said JPMorgan Chase CEO Jamie Dimon. "Card sales and merchant processing volume both grew double digits, reflecting our investments in new products and innovation focused on our customers' needs."

JPMorgan reported net earnings of $8.71 billion, up 35% from last year's first quarter earnings of $6.45 billion. On an adjusted earnings per share basis, the company posted profit of $2.37 per share, surpassing the $2.28 per share Wall Street expected.

The bank reported increases in its consumer banking, commercial banking and wealth management business in the first quarter. JPMorgan's strong quarterly results can be attributed to a variety of factors, including growth in investment assets, loans and deposits, expanded margins and the new lower corporate tax rate. In a call with investors on Friday, JPMorgan Chase chief financial officer Marianne Lake said that she expects future interest rate hikes will boost profits even higher.

JPMorgan Chase & Co. (JPM) shares closed at $110.30 on 4/13, up 0.2 % for the week.


Delta's Revenue Continues to Soar

Delta Air Lines (DAL) released its latest quarterly earnings report on Thursday, April 12. The nation's second largest airline by passenger traffic reported a boost in revenue but a drop in net income for the quarter.

Delta reported quarterly revenue of $9.97 billion. This is a 10% increase from last year's first quarter revenue of $9.10 billion and is above the $9.88 billion analysts expected.

"The Delta people delivered a strong March quarter and our record revenue was a direct result of the great service and operational reliability they provided for our customers," said Delta CEO Ed Bastian. "It's an honor to recognize their hard work with $183 million toward our 2018 profit sharing. We have confidence in our plan to grow earnings in 2018 through top-line growth, improving our cost trajectory and leveraging our international partnerships."

The company announced quarterly profits of $547 million, down from earnings of $561 million one year ago. Delta reported adjusted earnings of $0.74 per share, slightly above the $0.73 per share Wall Street predicted.

Delta's operating expenses in the first quarter increased by $817 million as a result of higher fuel costs, investments in employee wages, profit sharing and higher depreciation expenses. The company's quarterly earnings were also impacted by severe winter weather, which took a $44 million chunk out of the airline's profits. Despite the set-backs, Delta maintains it is on track to deliver total revenue growth of 4% to 6% for the full year.

Delta Air Lines (DAL) shares closed at $52.92 on 4/13, down 0.8% for the week.


Bed Bath & Beyond's Shares Plummet

Bed Bath & Beyond Inc. (BBBY) reported quarterly and full-year earnings on Wednesday, April 11. The home goods company's revenue and profit topped analysts' predictions, but its earnings guidance fell short, causing shares to plummet more than 18% after the report's release.

Bed Bath & Beyond announced revenue of $3.72 billion for the fourth quarter, up 5% from revenue of $3.53 billion reported in the same quarter last year and above analysts' expected $3.68 billion. For the full year, the company reported revenue of $12.35 billion, compared to $12.22 billion reported in the previous year.

"[W]e have been strategically focused on reinforcing our position in the marketplace as the experts of the home and heartfelt life events," said Bed Bath & Beyond CEO Steven Temares. "We have made, and continue to make, significant investments in support of this mission. While these investments have weighed heavily on our spend-structure and profitability during this time, we are excited by our progress and we are focused on creating the foundation necessary to grow our leadership position in retail for the home and our customers' life stage experiences."

Bed Bath & Beyond reported net earnings of $194.04 million, down from $268.73 million reported one year ago. On an adjusted earnings per share basis, the company reported profit of $1.48 per share, surpassing the $1.39 per share that analysts predicted.

Investors were disappointed by the company's underwhelming earnings outlook for the year ahead. On Wednesday, Bed Bath & Beyond announced that it expects its full-year earnings per diluted share to be in the low-to-mid $2.00 range. This guidance was below the $2.77 that analysts were expecting and sent shares tumbling more that 18% in after-hours trading. The company's stock is down more than 55% over the past year.

Bed Bath & Beyond Inc. (BBBY) shares closed at $17.28 on 4/13, down 18.6% for the week.

The Dow started the week of 4/9 at 24,038 and closed at 24,360 on 4/13. The S&P 500 started the week at 2,617 and closed at 2,656. The NASDAQ started the week at 6,971 and closed at 7,107.
Treasury Yields Tick Upward
Yields on U.S. Treasury bonds pushed higher toward the end of the week as equities gained traction thanks to a boost in investors' risk appetite. On Friday, the yield on the two-year Treasury note hit its highest level since September of 2008, causing the yield curve to flatten.

Upbeat corporate earnings increased investor confidence in the markets this week, allowing focus to momentarily shift away from trade tensions between the U.S. and China and discussions of a possible U.S.-led military strike against Syria. On Thursday, the yield on the 10-year Treasury note rose 4.2 basis points to 2.832% and, by Friday morning, the 10-year note was up six basis points for the week.

"We're hearing less talk of firing missiles and less talk of trade war," said Michael Antonelli, managing director of institutional sales trading at Robert W. Baird in Milwaukee. "Earnings are coming up and expectations are high."

On Friday, the two-year Treasury note's yield reached 2.373%, marking its highest level since September 9, 2008. Short-term rates are rising as investors become more confident that the Federal Reserve will raise interest rates three more times before the year comes to a close.

"Bond yields should continue to edge higher—led by Treasurys as the Fed maintains its once-per-quarter rate hike schedule through to the middle of 2019 at least," said Steve Barrow, currency and fixed-income analyst at Standard Bank. On Friday, Boston Federal Reserve President Eric Rosengren reiterated this sentiment, explaining that with the economy strengthening, more tightening will be necessary.

"The Fed appears to be set to keep pressure firmly on the front end," said Wells Fargo Securities strategists in a research note this week. The strategists added that this pressure could cause the gap between the two-year and 10-year Treasury yields to narrow to 20 to 25 basis points by the end of the year.

The 10-year Treasury note yield closed at 2.82% on 4/13, while the 30-year Treasury note yield was 3.03%.
Mortgage Rates Show Little Change
Freddie Mac released its latest Primary Mortgage Market Survey (PMMS) on Thursday, April 12. The report revealed that the 30-year fixed rate mortgage increased slightly this week but the 15-year fixed rate mortgage remained unchanged.

The 30-year fixed rate mortgage averaged 4.42% this week, down slightly from 4.40% last week. During this time last year, the 30-year fixed rate mortgage averaged 4.08%.

The 15-year fixed rate mortgage averaged 3.87% this week, unchanged from last week. Last year at this time, the 15-year fixed rate mortgage averaged 3.34%.

"Mortgage rates have been holding steady over the past two months," said Len Kiefer, Deputy Chief Economist at Freddie Mac. "If inflation continues to trend higher, we may see two or three more rate hikes from the Fed this year, and mortgage rates could follow. For now, mortgage rates are still quite low by historical standards, helping to support homebuyer affordability as the spring homebuying season ramps up."

Based on published national averages, the money market account closed at 1.09% on 4/13. The 1-year CD finished at 2.06%.
Published April 13, 2018
Previous Articles