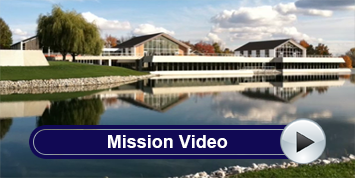 Wednesday April 24, 2019
Finances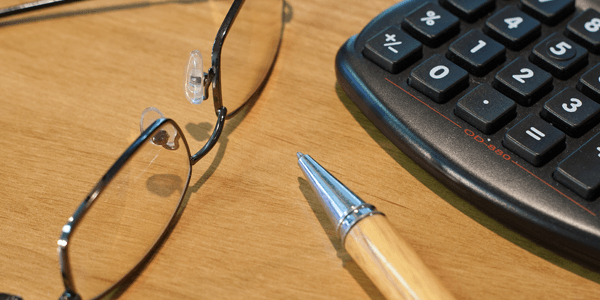 Netflix's Earnings Boom
Netflix, Inc. (NFLX) released its latest quarterly earnings report on Monday, April 16. The streaming video giant reported strong increases in revenue and profits.

The company's revenue for the quarter was $3.7 billion. This was up from $2.6 billion during the same quarter last year.

"Revenue grew 43% year over year in Q1, the fastest pace in the history of our streaming business, due to a 25% increase in average paid streaming memberships and a 14% rise in [average selling price]," said Netflix executives in a letter to shareholders. "This was higher than our beginning of quarter guidance, due primarily to the timing of content spend."

Netflix reported net income of $290 million during the quarter, or $0.64 per share. During the same quarter last year, the company had $178 million of net income, or $0.40 per share.

Netflix, which began as a mail-order DVD rental service and morphed into one of the industry leaders in streaming content, has been able to continue its growth by offering a variety of films and television series. The company's venture into original programming has expanded over the years from a modest selection of television shows to include feature-length films. The company recently received its first Academy Award for its documentary Icarus.

Netflix, Inc. (NFLX) shares ended the week at $327.77, up 3.7% for the week.


American Express Reports Increased Revenue

American Express Company (AXP) released its first quarter earnings report on Wednesday, April 18. The credit card company reported growing revenue and earnings.

Revenue net of interest for the quarter was $9.7 billion. This was a 12% increase from revenue of $8.7 billion at this time last year.

"Our year is off to a good start with double-digit growth in billed business, revenues and earnings," said American Express Chairman and CEO Stephen J. Squeri. "Card Member spending grew 12%, and we acquired 3.5 million new cards across our global issuing business, reflecting in part the recent Hilton portfolio acquisition. Credit indicators are in line with our expectations, and the loan portfolio grew 16%."

American Express reported net income of $1.6 billion, or $1.86 per share. This was up from $1.2 billion of net income, or $1.35 per share during the first quarter of last year.

The company reported earnings growth across all of its segments, with the exception of its Corporate and Other segment, which saw a net loss of $321 million. The Global Commercial Services and Global Merchant Services segments led the way with 35% and 32% increases respectively. The U.S. Consumer Services segment reported a 30% rise in net income for the quarter, reaching $640 million.

American Express Company (AXP) shares ended the week at $100.79, up 7.4% for the week.


Johnson & Johnson Releases Earnings Report

Johnson & Johnson (JNJ) reported its first quarter earnings on Tuesday, April 17. The company's pharmaceutical division drove increased quarterly sales.

Revenue for the quarter was $20.0 billion. This was up 12.6% from revenue of $17.8 billion during the same quarter last year.

"We are pleased with the strong and consistent performance delivered by our colleagues around the world, demonstrated by our sales and EPS growth in the first quarter," said company Chairman and CEO Alex Gorsky. "Our Pharmaceutical business continues to deliver robust growth and we are pleased with the improvement in our Consumer business. In our Medical Devices businesses, we have areas of leadership and continue to make investments and portfolio choices to improve performance."

Johnson & Johnson reported net earnings of $4.37 billion during the first quarter, or $1.60 per share. This was a slight decrease from $4.42 billion, or $1.61 per share during the prior year's quarter.

The company reported $9.8 billion in quarterly sales for its Pharmaceutical segment, nearly half of Johnson & Johnson's overall quarterly revenue. Pharmaceutical sales were up 19.4% from last year's first quarter. The company attributes this strong growth to its introduction of new prescription medications.

Johnson & Johnson (JNJ) shares ended the week at $126.67, down 3.6% for the week.

The Dow started the week of 4/16 at 24,483 and closed at 24,463 on 4/20. The S&P 500 started the week at 2,670 and closed at 2,670. The NASDAQ started the week at 7,154 and closed at 7,146.
Yield Curve Flattening Continues
The Treasury yield curve continued its trend of flattening this week as markets continue to adjust to the Federal Reserve's rate hike schedule. Yields also reacted this week to an increase in the expected inflation rate.

The yield on the two-year Treasury note was trading at 2.45% on Friday. The benchmark 10-year Treasury note yield was 2.94%.

The difference between the two-year Treasury note yield and 10-year yield dropped to just 41 basis points early in the week before expanding to 49 basis points on Friday. As short-term and long-term yields converge, the yield curve is said to flatten. If the yields cross, the curve has inverted.

"The Fed is going to be very sensitive to the shape of the yield curve," said Katherine Renfrow of TIAA Investments. "If we get to the point where inversion might begin to happen, the Fed may put the brakes on further dialing back monetary stimulus."

On Thursday, Treasury yields edged upward as the 10-year breakeven rate of inflation reached 2.19%, its highest level since 2014. Analysts point to increasing oil and steel prices as indicators of the impending rise in the inflation rate.

Despite analysts' concern over the flattening yield curve and potential for increased inflation, the Federal Reserve has yet to give any indication of a change in its plans to raise rates. The Fed has long been expected to raise rates a total of three times in 2018.

"I think the flattening of the yield curve we are seeing now is more a result of expected lags in the adjustment of longer-term rates once shorter-term rates start to rise," said Federal Reserve Governor Randal Quarles. "If that is what is driving things going forward I don't think it is as likely that the inversion of the yield curve is . . . sort of an indicator of a recession to come."

The 10-year Treasury note yield closed at 2.95% on 4/20, while the 30-year Treasury yield was 3.14%.
Mortgage Rates Reach New Heights
Freddie Mac released its latest Primary Mortgage Market Survey (PMMS) on Thursday, April 19. The report showed mortgage rates reached levels not yet seen in 2018.

This week, the 30-year fixed rate mortgage averaged 4.47%, up from last week's average of 4.42%. During the same week last year, the 30-year fixed rate mortgage averaged 3.97%.

The 15-year fixed rate mortgage averaged 3.94%. This is up from 3.87% last week. Last year at this time, the 15-year fixed rate mortgage averaged 3.23%.

"Treasury yields rose ahead of the release of the Fed's Beige Book and speeches from New York Fed President William Dudley and Fed Governor Randal Quarles," said Freddie Mac's Chief Economist Len Kiefer. "According to the Beige Book, economic activity in March and early April continued to expand at a moderate pace, however there is concern from various industries surrounding tariffs. Following Treasurys, mortgage rates soared."

Based on published national averages, the money market account closed at 1.15% on 4/20. The 1-year CD finished at 2.11%.
Published April 27, 2018
Previous Articles
JPMorgan Reports Boost in Earnings