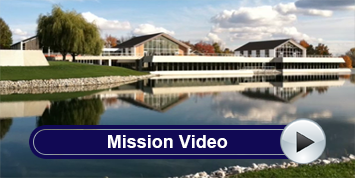 Wednesday April 24, 2019
Finances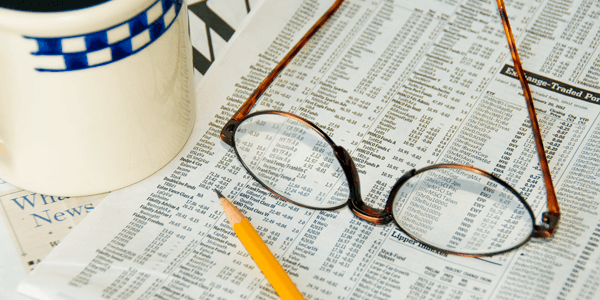 Apple Announces Record Quarter
Apple, Inc. (AAPL) released its quarterly earnings report on Tuesday, May 1. The technology giant beat analysts' estimated revenue of $60.8 billion.

The company reported second quarter revenue of $61.1 billion, up 16% from $52.9 billion during the same quarter last year. Apple's stock rose 5% in after-hours trading in response to its earnings release.

"We're thrilled to report our best March quarter ever, with strong revenue growth in iPhone, Services and Wearables," said Apple CEO Tim Cook. "Customers chose iPhone X more than any other iPhone each week in the March quarter, just as they did following its launch in the December quarter. We also grew revenue in all of our geographic segments, with over 20% growth in Greater China and Japan."

Apple reported net income of $13.82 billion, or $2.75 per share. This is an increase from the prior year's quarterly net income of $11.03 billion, or $2.11 per share. Apple's earnings per share grew 30% year-over-year.

The Cupertino, California-based company announced a 16% increase in its quarterly dividend. The cash dividend of $0.73 per share is payable on the company's common stock in mid-May. Apple's board also authorized an additional $100 billion for share repurchase. The company reported that it will complete its original share repurchase program during the third quarter of this year.

Apple, Inc. (AAPL) shares ended the week at $183.83, up 13.4% for the week.


Tesla Beats Earnings Forecast

Tesla Motors, Inc. (TSLA) released its quarterly earnings on Wednesday, May 2. The company surpassed revenue expectations for the quarter.

The manufacturer of electric automobiles reported $3.4 billion in revenue for the first quarter. This beat Wall Street's expectations of $3.2 billion for the quarter.

"We have good visibility of our path to fully ramp and stabilize Model 3 production this year," said Tesla Chairman and CEO Elon Musk and Chief Financial Officer Deepak Ahuja in a letter to shareholders. "Model 3 is already the best-selling electric vehicle and, more importantly, on the cusp of becoming the best-selling premium sedan in the US. The path to an electrified revolution is not easy, but what we're trying to achieve is worth fighting for."

Tesla posted a net loss of $784.6 million for the quarter, or a loss of $4.19 per share. On an adjusted loss per share basis, Tesla reported a loss of $3.35 per share, which is less than the $3.58 expected.

Tesla's accounting has changed due to new revenue recognition rules that particularly affect the automotive industry. The company is now required to count its lease transactions as sales with all revenue recorded up-front, which makes year-over-year comparisons problematic. The electric automobile innovator has struggled to meet production goals, but increased its Model 3 production in the quarter. Despite ramping up production, the company missed its production goals for the first quarter. The company's shares fell 5% this week following an earnings call with Elon Musk, where Musk refused to answer questions about the company's finances.

Tesla Motors, Inc. (TSLA) shares ended the week at $294.09, relatively unchanged for the week.


Estée Lauder Earnings Glow

Estée Lauder Companies, Inc. (EL) announced its quarterly earnings on Wednesday, May 2. The company reported earnings that exceeded Wall Street's estimates.

Revenue for the third quarter reached $3.37 billion. This is up 18% from $2.86 billion reported during the same quarter last year and is above the $3.25 billion that analysts predicted.

"Our Company delivered another excellent quarter in what we expect to be an outstanding fiscal year," said Estée Lauder President and CEO Fabrizio Freda. "Many areas of our business that contributed to our strong first-half results continued to thrive in our third quarter, as we generated 13% sales growth and 17% adjusted earnings per share growth, each in constant currency. Among our multiple engines of growth, travel retail, online and Asia again were standouts, and we experienced strong momentum in other high growth channels and markets."

Estée Lauder reported quarterly profit of $372 million, up 25% from last year's third quarter earnings of $298 million. On an adjusted earnings per share basis, the company posted profits of $1.17 per share, above Wall Street's expectations of $1.07.

Estée Lauder recently invested in its social media platforms with a goal to promote its products to new audiences, as it has experienced slow foot traffic in its physical locations. The company's skin care sales grew by 31% in the third quarter. Overall, sales in North Americas were relatively flat, while sales grew 38% in Asia-Pacific regions. Despite flat sales in North America, Estée Lauder increased its full-year sales guidance by up to 16% and increased its expected earnings per share to a range of $4.38 to $4.42.

Estée Lauder Companies, Inc. (EL) shares ended the week at $135.74, down 9.1% for the week.

The Dow started the week of 4/30 at 24,410 and closed at 24,263 on 5/4. The S&P started the week at 2,683 and closed at 2,663. The NASDAQ started the week at 7,134 and closed at 7,210.

Treasury Yields Fluctuate
Yields on U.S. Treasury bonds continued an upward trend heading into the Federal Open Market Committee (FOMC) meeting on Tuesday, May 1. The personal consumption expenditures (CPE) index influenced Treasury yields pushing the 10-year Treasury yield back up to 3% mid-week.

On Monday, the Fed's preferred inflation gauge, the CPE index, hit the target of 2% in March on a year-over-year basis. The yield on the benchmark 10-year Treasury note dipped slightly in response.

At the conclusion of its meeting on Wednesday, the FOMC issued an updated monetary policy statement. The 10-year Treasury yield eased slightly and closed at 2.97%, following the Fed's announcement that interest rates remained unchanged.

"The rise in inflation to basically 2% is what the Fed has been hoping for and forecasting and therefore they don't yet feel the need to alter the pace of their tightening path," said Peter Boockvar, chief investment officer at Bleakley Advisory Group, regarding the Fed leaving interest rates unchanged.

The yield on the benchmark 10-year Treasury note opened the week at 2.96% and rose to a high of 3.00% on Wednesday. During early trading on Friday, the yield retreated to a two-week low of 2.91%.

The U.S. Department of Labor released its jobs report on Friday, indicating an increase in nonfarm payrolls of 164,000. This missed analysts' forecast of 192,000 jobs. The unemployment rate fell to an 18-year low of 3.9%.

"The continuing decline in unemployment amid tepid wage pressures serves as a stark signal to labor economists, and Fed policy makers, that the neutral level of the unemployment rate, or NAIRU, is considerably lower than in the past several economic cycles—and furthermore, is likely lower than the Fed estimated as of the March Summary of Economic Projections (4.5%)," said Carl Riccadonna and Niraj Shah, economists at Bloomberg. "Continuing a trend that has been present for much of this cycle, policy makers are likely to further reduce their estimate of the longer-run unemployment rate in the near term."

Following the jobs report, the yield curve flattened to its tightest point in two weeks. The yield curve between the 2-year and 10-year Treasury notes flattened to 43.9 basis points.

The 10-year Treasury note yield closed at 2.94% on 5/4, while the 30-year Treasury yield was 3.11%.
Mortgage Rates Slip
Freddie Mac released its latest Primary Mortgage Market Survey (PMMS) on Thursday, May 3. The report showed mortgage rates dipping slightly.

This week, the 30-year fixed rate mortgage averaged 4.55%, down from last week's average of 4.58%. During the same week last year, the 30-year fixed rate mortgage averaged 4.02%.

The 15-year fixed rate mortgage averaged 4.03%. This is up slightly from 4.02% last week. Last year at this time, the 15-year fixed rate mortgage averaged 3.27%.

"While mortgage rates have increased by one-half of a percentage point so far this year, it has not impacted home purchase demand, which continues to grow this spring," said Freddie Mac's Chief Economist Sam Khater. "The observed buyer resiliency in the face of higher rates reflects the healthy economy and strong consumer confidence, which are important drivers of home sales activity."

Based on published national averages, the money market account closed at 1.16% on 5/4. The 1-year CD finished at 2.13%.
Published May 4, 2018
Previous Articles
Facebook Beats Earnings Estimates
JPMorgan Reports Boost in Earnings