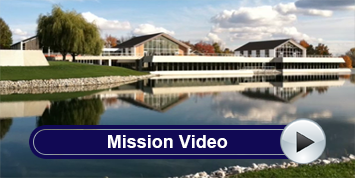 Sunday August 25, 2019
Finances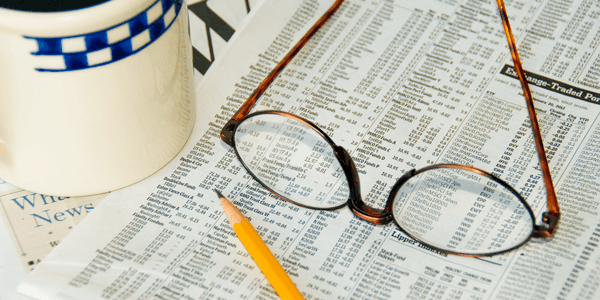 Walmart Shares Rise on Strong Earnings
Walmart, Inc. (WMT) reported quarterly earnings on Thursday, August 16. The company's revenue exceeded analysts' expectations for the quarter.

The company reported $128.0 billion in revenue for the second quarter, up from $123.4 billion at the same time last year. Revenue came out ahead of analysts' expected revenue of $126.0 billion.

"Thanks to the hard work of our associates, we had a great quarter with strong results and momentum across the business," said Walmart President and CEO Doug McMillon. "We're pleased with how customers are responding to the way we're leveraging stores and eCommerce to make shopping faster and more convenient."

Walmart posted a net loss of $861 million, or $0.29 per share. At this time last year, the company reported $2.9 billion in net income, or $0.96 per share.

The company's net loss for the quarter was due, in large part, to a $4.8 billion pre-tax loss from its sale of a majority stake in Walmart Brazil. Despite posting a quarterly net loss, Walmart's shares rose 9.3% following the earnings release. The better-than-expected quarterly revenue was bolstered by 40% quarterly growth in the company's eCommerce segment.

Walmart, Inc. (WMT) shares ended the week at $97.85, up 8.5% for the week.


Home Depot Posts Earnings Beat

The Home Depot (HD) announced quarterly earnings on Tuesday, August 14. The report showed revenue and profits that exceeded Wall Street's expectations.

The home improvement retailer reported revenue of $30.5 billion, an 8.4% increase from $28.1 billion in revenue at this time last year. This beat analysts' expected revenue of $30.0 billion.

"We were very pleased with our record second quarter sales and earnings," said Craig Menear, Chairman, President and CEO of Home Depot. "These results exemplify the outstanding execution of our combined team of store associates, merchants, suppliers and supply chain."

The company reported net earnings of $3.5 billion, up from $2.7 billion in net earnings at this time last year. On an earnings per share basis, Home Depot reported $3.05 per share, up from $2.25 per share during the previous year's quarter. This exceeded Wall Street's expected earnings of $2.84 per share.

Home Depot announced comparable store sales increased 8% from the same quarter a year ago. The company also updated its outlook for the year. Home Depot now expects 7% growth in sales and a 29.2% increase in earnings per share for the full year. Following the earnings release, the company announced a cash dividend for the quarter of $1.03 per share. Shareholders who held shares as of August 30 will receive the dividend payable September 13.

The Home Depot (HD) shares ended the week at $195.57, relatively unchanged for the week.


Jamba Reports Earnings

Jamba, Inc. (JMBA) released its latest quarterly earnings report on Monday, August 13. The smoothie company reported mixed results for the quarter.

The company posted second quarter revenue of $24.5 million. This is up $4 million from revenue of $20.5 million during the same time last year.

"The revitalization of the Jamba business continued in the second quarter," said Jamba President and CEO Dave Pace. "Our commitment to a standard of operating excellence across the franchise and company owned portfolio, ongoing work to contemporize the overall experience and a new marketing communication strategy drove a third consecutive quarter of comparable store sales growth."

Jamba posted a $286,000 net loss for the second quarter. This is a sharp contrast from $1.7 million in net income during last year's second quarter.

The Frisco, Texas-based company, known for its variety of smoothies, announced a merger with Jay Merger Sub, Inc., a subsidiary of Focus Brands Inc. Through the agreement, Focus Brands is purchasing Jamba for a price of $13 per share. The merger places the Jamba brand under the umbrella of a parent company that operates other well-known restaurant brands such as Cinnabon, Schlotzsky's, Moe's Southwest Grill and Seattle's Best Coffee.

Jamba, Inc. (JMBA) shares ended the week at $12.98, relatively unchanged for the week.

The Dow started the week of 8/6 at 25,327 and closed at 25,669 on 8/17. The S&P 500 started the week at 2,835 and closed at 2,850. The NASDAQ started the week at 7,848 and closed at 7,816.


Yields Fall on Weak Consumer Sentiment, Turkish Lira
U.S. Treasury yields edged downward on Friday in response to decreasing consumer sentiment. Yields have also been affected by recent volatility in the value of Turkish currency. Treasury yields fall as prices rise.

On Friday, the University of Michigan released its latest Survey of Consumers. The report showed that the Index of Consumer Sentiment for August is at 95.3, down from July's reading of 97.9. This reading fell short of economists' forecast of 98.5.

"Consumer sentiment slipped to its lowest level since last September, with the decline concentrated among households in the bottom third of the income distribution," said Richard Curtin, Chief Economist at the Survey of Consumers. "The dominating weakness reflected much less favorable assessments of buying conditions, mainly due to less favorable perceptions of market prices."

The benchmark 10-year Treasury note, which peaked at 2.90% on Wednesday, was at 2.86% during trading on Friday. The 30-year Treasury bond yield was at 3.01% on Friday after reaching a high of 3.07% on Wednesday.

Markets have also been keeping a close watch on the Turkish Lira, which has faced instability amid rising tensions with the U.S. The strained relationship between the two NATO members centers on Turkey's detainment of American pastor Andrew Brunson. Turkish officials arrested Brunson in 2016 on charges of espionage in the wake of a failed military coup. U.S. officials have promised to increase economic pressure on Turkey until Brunson is released.

"We've put sanctions on several of their cabinet members," said Treasury Secretary Steven Mnuchin on Thursday. "We have more that we're planning to do if they don't release him quickly."

The 10-year Treasury note yield closed at 2.87% on 8/10 while the 30-year Treasury bond yield was 3.03%.


Mortgage Rates Drop Again
Freddie Mac released its latest Primary Mortgage Market Survey (PMMS) on Thursday, August 13. The report revealed that mortgage rates decreased for the second straight week.

This week, the 30-year fixed rate mortgage averaged 4.53% this week, down from last week's average of 4.59%. During this time last year, the 30-year fixed rate mortgage averaged 3.89%.

The 15-year fixed rate mortgage averaged 4.01% this week, down from last week when it averaged 4.05%. Last year at this time, the 15-year fixed rate mortgage averaged 3.16%.

"This stability in borrowing costs comes despite the highest core inflation rates since 2008 and turbulence in the currency markets," said Sam Khater, Chief Economist at Freddie Mac. "Unfortunately, this pause in rates is not leading to increasing home sales."

Based on published national averages, the money market account closed at 1.14% on 8/17. The 1-year CD finished at 2.47%.
Published August 17, 2018
Previous Articles